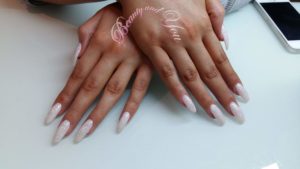 In our beauty salon you will find a wide range of hand and nail care services. We are not just a salon that only cares about the appearance, shape and color of your nails, but we try to take care of the condition and health of your nails and entire hands – using a whole range of professional products, so that we can help you keep your nails and hands in good condition without unnecessary side effects.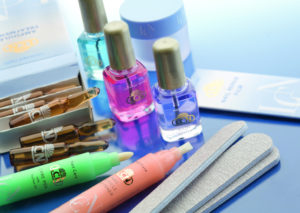 You can also count on us in emergency situations, such as cracks and all kinds of nail injuries to which everyone is exposed. In such situations, you can be sure that we will not leave you in need.
In addition to the classic manicure, color application or care for proper nutrition and condition of your hands, we also offer treatments for extension, shape changes, decoration and styling, and nail reconstruction using different methods and products such as gel, hybrid, "titanium" products.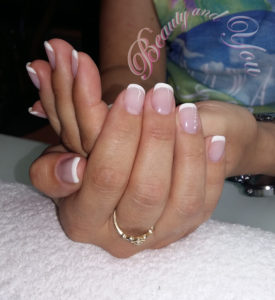 In our work, we use the experience and knowledge acquired through many years of work and cooperation with renowned companies offering the best products and product training and know-how – thanks to this we try to constantly develop and bring to our business more and more of new inspirations, ideas and new products to ensure satisfaction and high demands of our clients.