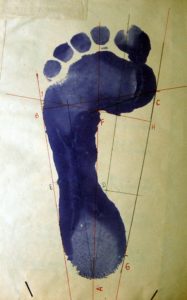 We often wonder what lies at the basis of our lives and you will probably agree that although everyone will say something different, for example: love, happiness, health, parenthood, money, etc., but nobody will deny that really our feet are our foundation. Too often we forget that our feet carry us everywhere, bear the thermal and mechanical discomfort associated with the lack of proper footwear or because of the weather conditions, our feet are exposed to constant trauma and injuries and yet the statistical person cares so little about them during his whole life. Of course, mentioning about "taking care of the feet" I do not mean those people who look at their feet only through the perspective of painted nails, but talking about complementary care – including not only the visual aspects but primarily health.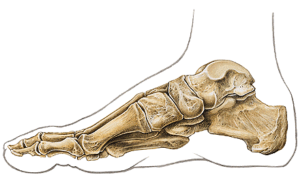 Word PODO comes from Latin and means FOOT and word SPA It derives from the name of the Belgian town Spa, situated near Liege, which in medieval times, under the name Aqua Spadanae, was a spa and functioned as a health&beauty resort.
We decided to call our salon PodoSpa just because healthy feet are our passion and mission and our beauty salon is just such a spa where we take protection and care of the feet of our clients / patients.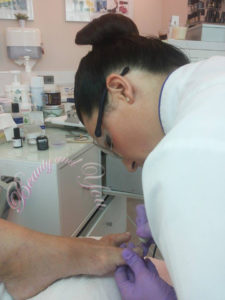 Under the care of our specialists, clients can take advantage of a variety of care and corrective treatments, get advice and information, and help in crisis and difficult situations. Proper foot care to keep them healthy and free of any symptoms, pampered throughout the year (not only in the summer season!) – this is not easy and very often requires contact with a specialist who will perform the correct pedicure procedure and will advise and recommend appropriate methods of daily treatment and the use of adjuvant creams and preparations. At home, we often can not preform of proper foot care and hygiene – too often we downplays the importance of how we treat our feet.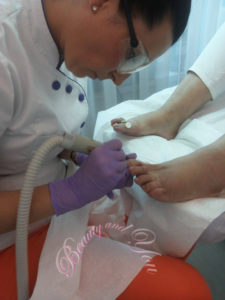 Some age groups, such as seniors or people with disabilities, people with chronic illnesses such as type 1 and type 2 diabetes, high blood pressure, and more, are more at risk of complications which that very often locate within the feet and ankle areas. Such patients need special attention and care of a specialist who will also take care of their feet – and patients do not remain immobilized and are not "prisoners" of their own home.
If you're troubled by "nightmares" as: ingrown nails, athlete's foot, corns, calluses, warts (verrucas), cracked heels and other foot problems – do not hesitate to visit us!
If you want to take care of your feet and you care about that your feet can carry you through life as long as possible in good health and fitness – we are at your disposal – you can count on us in this matter!